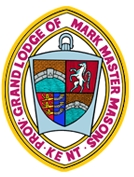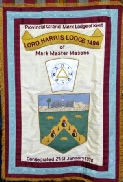 Lord Harris Lodge of Mark Master Masons No 1494
Consecrated 21 January 1978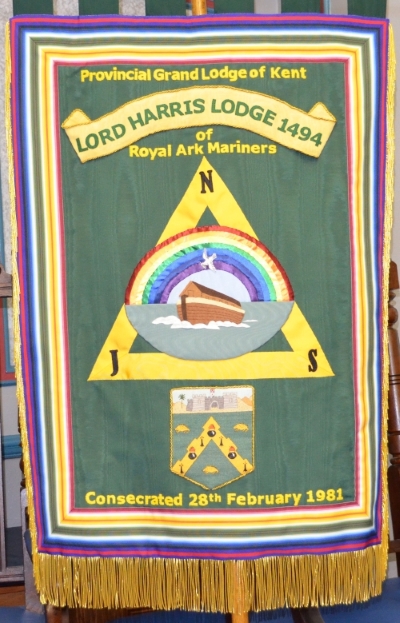 Friday 12 September 2014 was a day that those present at the meeting of the Lord Harris Lodge of Royal Ark Mariners will never forget as this was the day that the Lodge Banner was dedicated!
Always a significant event for any Lodge, the planning for the production of the Banner had been ongoing for some time. As with the Mark Lodge Banner, the Lodge was fortunate to have, once again, been offered the services of Mrs Janet Stiff. Without the involvement of W.Bro. David Stiff and Janet, the project simply would not have been completed.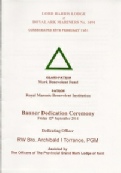 Only a select few had seen it before the meeting and it was with an air of quiet but excited expectation that the Provincial Grand Master (and member of the Lodge), RW. Bro. Archie Torrance, dedicated and unveiled the Banner. The Order of Ceremony can be seen by clicking on the thumbnail picture to the right.
As can be guessed from the picture above, an air of stunned silence fell on the Lodge as everyone
present marvelled at the breathtaking beauty of Janet's work. An attempt at describing the Banner would be unlikely to do it justice and the reader is, therefore, simply invited to look at the picture above. W.Bro. Colin Pascoe, our last remaining Lodge Founder, stated with pride that all his fellow Founders would have been proud of the Banner and the ceremony carried out on the day.
As this was also the Installation meeting, it was fitting that the incoming Commander, W.Bro. Lloyd Foster (left), and the outgoing and Installing Commander, W.Bro. Steve Dunsdon (right), should be pictured proudly displaying the banner between them (see below).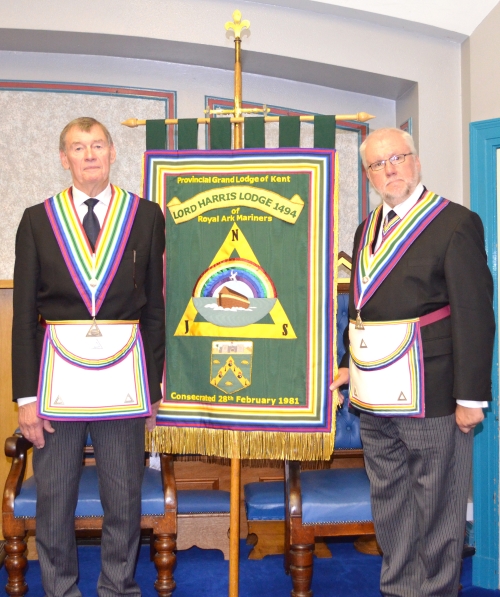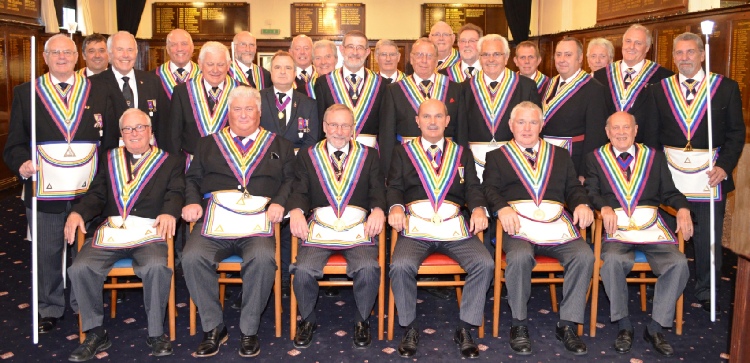 As with all such events, the day is made by the attendance and support of the Provincial Team. The members of the team posed for a photograph to mark this truly historic occasion. A truly exceptional day for the Lodge